Please review and correct the information below.
There is no typical
Personal Assistant in Care
This website provides a free service to connect people seeking a Personal Assistant in Care with people who are, or want to be, Personal Assistants in Care.
On this page we explore the role of a PA and tell you how to sign up to the website.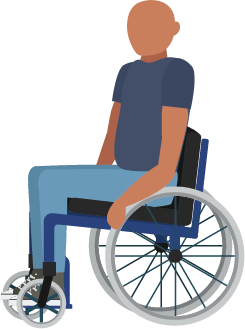 What is a Personal Assistant (PA) in Care?

What does a great PA mean to someone who needs support?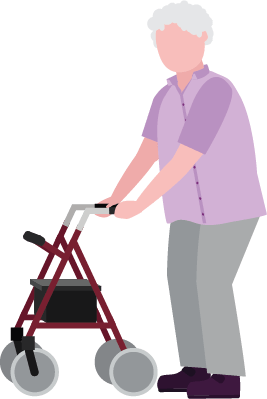 Frequently asked questions
Where and how would I work?
A Personal Assistant in Care is usually employed directly by the person who needs support. They can also be employed by a family member or representative, when the person they are supporting does not have the physical or mental capacity to be the employer.


You could be working for them at their home, leisure, education or work. The role is flexible and your responsibilities, tasks and working arrangements would be agreed with the person and/or their family based on their needs.
Will I get any training?
You will be given specific support and training if your role requires it. A training directory has also been created that outlines all possible courses that could be available for your role as a Personal Assistant in Care. You will need to clarify when booking on these courses that they are suitable for Personal Assistants in Care.


Personal Assistants in Care are also eligible to attend training courses through Hampshire County Council. Sign up to the 'Training for Adult Social Care Providers (including PACT)' newsletter via the Hampshire County Council website to stay updated with all the courses available.
What qualifications do I need?
You don't necessarily need to have any previous experience or qualifications. What is important is having the right values as your employer will rely on you for support. For example, your employer might like you to be motivated, caring, flexible, a good listener, use your initiative and have a willingness to learn, as well as sharing hobbies or interests.
What would I earn?
This would be decided by your employer and may reflect the duties they need you to undertake. An average rate would be in the region of £10 per hour. Your employer will arrange your pay, tax, national insurance and pension. You should be given an employment contract by your employer and you are entitled to all statutory leave.
Where can I find more detailed information?
For more detailed information and resources on specific topics relating to being a Personal Assistant in Care, see our Quick links page.
From time to time, we also offer a FREE 3 day Hampshire PA in Care training course. This is usually run over 3 Saturdays.
The course will take you on an exciting journey, exploring the values of social care and enabling you to meet potential employers. We will give you the tools to care with confidence and then match you into a paid job or the voluntary work that you are looking for. We will post a link to sign up to the course when we have new dates.
I would like to find work as a PA. What do I do now?
If you are, or would like to be, a PA in Care, sign up for an account today.
You will then be able to create your profile on our PA Portal so that employers can contact you directly. You will also be able to browse our vacancies noticeboard.